If you find it in your heart, at the end of this post, please donate to: http://www.bonecancerdogs.org
Friends,
For those who don't know – the world lost a bright light at 5:15pm on February 11, 2013.
We have always made Pramek personal…and nothing is more personal than the loss of our mascot, friend, and example:  Audie.
Audie battled osteosarcoma for close to a year. It started as a limp last June – then he was probable in October to have it.  In December he went in for a biopsy and was positive.
We had decided to do an amputation but they found cancer in his lungs, so I brought him home for a little more fighting time.
And what a time it was for these few weeks.
The morning of the 11th at 530am he woke me up, which he never does, and was panting in a full panic. I knew it was time – I threw away the pain pills and we spent the day together on the couch. His right leg had become lame and the pain pills couldn't get him up and moving anymore. He just wanted to sleep.
He was exhausted… Audie's eyes told me that morning, 'Dad, I'm tired.  I'm sorry I can't do it anymore.'
Anyone who knows me knows I spend more time with my dogs than I do people. I find comfort in their challenge – their abilities.
I run them, I hunt them, I challenge their intelligence, I hike them, I push them.
I ask a lot of my dogs.
But, I couldn't ask him to hold on to get better next week.
Alas, I could only ask him to hold on to get worse the next day.
We made the casts of his paw, his nose and face. After two weeks of not sleeping at night I held him as he slept for a few hours. I know he knew…finally after two weeks, there was no whimper, no cry. He slept. Then he woke up, cringed, and clawed the cushions for dear life in pain.
I put him and Phoenix in the car and took him to Dearborne Animal Hospital. Dr. Ellington and I took turns holding him for an hour on the floor, laughing at him, we talked about the decision, about her bragging about him to other cancer dog's owners… and then she hugged me, told me I made the right call. I trust my vet, we talked about me being there, but she told me it was time to leave, and she would take care of the rest as she sat back on the floor with him.
I didn't need to be there at the end, she told me…for a dog like Audie, the memory of the end was not one I needed.
I looked back out through the door at him covering her in licks.
If all dog's go to heaven, Audie is manning the wall with the angels.
He is armored at Ariel's side, a lion with a Lion, jealously watching out for me.
Most of you know Audie as the tough, big headed, big hearted pitbull who has been at my side for 7 years.  Ever present, ever dominant, ever staring, ever smiling, ever weary.
Somewhere along the line, Audie stopped being mine – and became yours at Pramek.  He became everyone's.
He was in instructional videos, he was in photos.  He was a constant at the gym.  Every student who came to Atlanta had Audie either sleep on top of them or next to them on the couch.
He graced our Facebook, his stories were told.
People loved him and I would often get emails from students around the world asking about how Audie was.
From the house where I got him from, where he would have been fought and died –  to my home where he lived an amazing life, all the way up to meeting people, celebrities, and students from all over the world – I always felt like Audie was thankful to me and showed it in his devotion.
As I sat on the cold floor in Dr. E's office, crying, cradling him as he slept from exhaustion, I could do nothing but thank him – thank him for every moment I could remember for us.
For Audie there was no big last day. So many write about with their dog before they take them to be put to sleep….their big day.
Our last hoorah was to just sleep on his couch.
Fuck their last hoorah day…Audie's hoorah was his life of insanity.
He lived a hoorah – he lived like a pitbull should.
But he made me live – he challenged me. His never ending strength and energy pushed me on that extra mile, up that hill. He protected the house and my friends when they were fearful. He hunted like a wolf, lived like a clown, and his emotions were transparent as he jumped in fountains at Centennial Olympic park playing with the children, showering them with shake offs and kisses, and growling while backing off the security when they came to us to say he had to leave. He played in Hard Rock Cafe in downtown, the staff knew him…he showed friendliness to his favorite homeless person, an old man in a wheelchair…he knew when someone needed his affections. He always woke up with a sense of opportunity while carefully tending to his older sister as she aged faster than him. Every song played had his tail wagging, every piece of life he seemed to grab on to tightly in a smell, a place, the sight of something to chase, or a place to lay down and rest his head knowing he was being protected when he had to take time off from doing the protecting.
He pushed me to get out of that tent and confront the growling coyote's in our camp and as they pushed in on us, to trust him when I let him off the leash to do what I was too outnumber to do and vanquish them. To push into the thicket and pull out the fox with him. To provide a neck to grab on to when I was too drunk to get to bed in my wild years, to be my shoulder to cry on when life was too tough. To celebrate our victories and laugh at our idiocy when he jumped a 7 ft fence. He pushed me to smile when I couldn't and lifted me up with a lick when my spirits were at the bottom.
And in the end he taught me.
He taught me compassion, to understand that sometimes love is more than holding on for myself, and letting go for another.
He taught me not to give up, to always win no matter the cost when he joyfully tangled with another dog, but for me to be ok with losing when I can't win.  In the end, it's just a fight…it's not the end.
And to know the difference…he never did, but his illness taught me that lesson.
I don't know how long Sunny has [she was laid to rest two weeks later – Matt], but at this point I'll let her live until she's done. Phoenix and I will then move somewhere else…to a smaller place without such a big empty space in it.
It's hard to replace such a big presence…he filled up even the smallest room.
Every owner says the world lost a good dog – but few can say the world lost a true giant that held hearts all over the world.
Somewhere, at the Rainbow Bridge, Audie is peeing, goofing off, humping, fighting off the wolves on the perimeter, and waiting patiently for Sunny – then Phoenix – Bandito – and one day, me.
I look forward to that day…it'll be a good one. But for now, I'll live with him as a lesson…that every second is an adventure if we will only treat it as such.
I mourn his passing, I celebrate his life – and in the wee hours of the morning when I hear a bump I still hope he's there on watch, replacing him giving out an aggravated huff and squeal as he tries to get comfortable with his illness.
Now he is.
Take a sip for our friend and my brother tonight…and hug what you have, tomorrow can be very different.
-Matt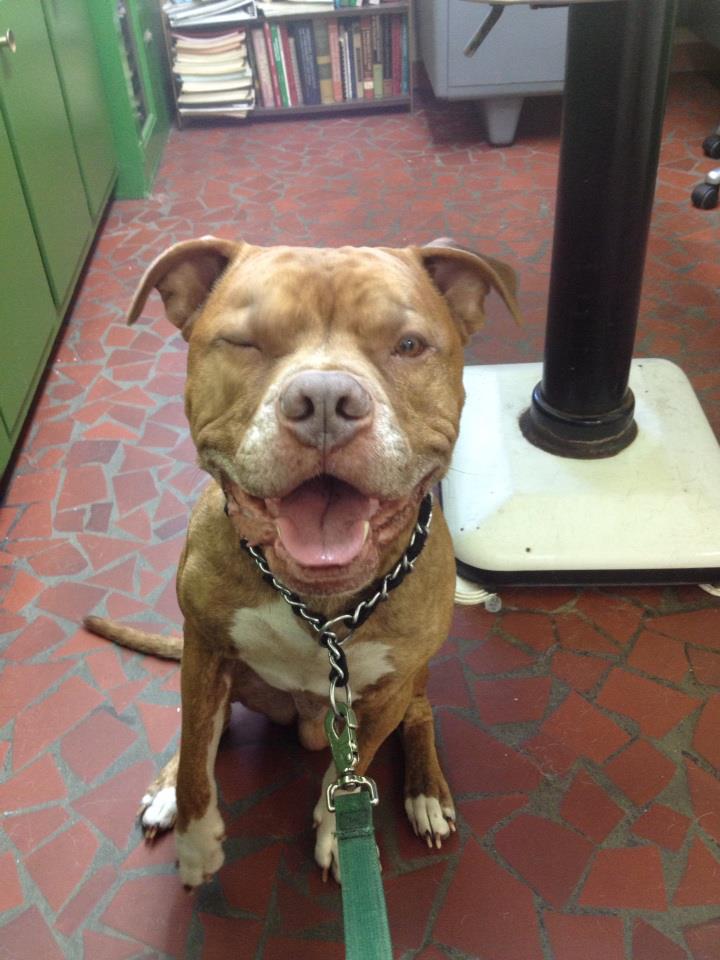 The song Audie passed on to:

If you have it in your heart, please donate to Bone Cancer Dogs to make sure there is a cure for every owner like me who wrestles with the limited time given by something we are so close to curing.