We began our health and fitness programs when students began to ask how they could use Pramek to gain mobility and strength. Unlike many arts, that reinvent other fitness methods for their own programs…we created our own.
Whether you want to learn tactical movement, or you want to get in better shape – our products are a great start.  Combining high levels of instruction, experience, function, and challenging routines, these programs are unlike any on the market.
CAN YOU MOVE WHEN IT COUNTS?
Imagine if you could move quickly, efficiently, gracefully…with power and intent.
Standing up, falling, on the ground – it didn't matter.
With The Helix & The Gear Series, you'll learn to be coordinated no matter where the world takes you or who you face.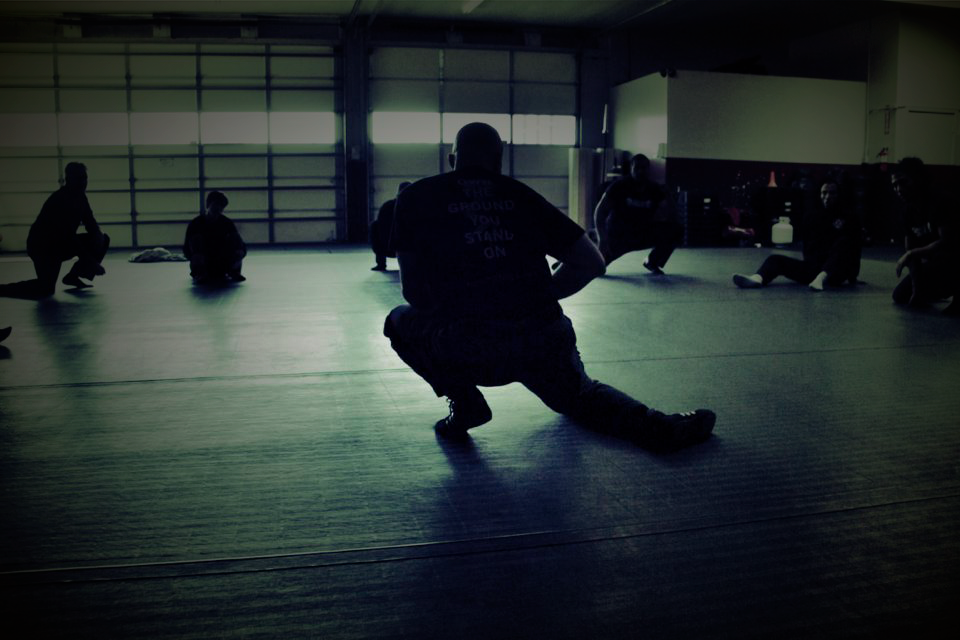 Survive today…live well tomorrow.
Most personal trainers and people at gyms will never go through what you live through everyday.
The emergencies, the stress, the boredom, the responsibility.   They try to create programs for our communities but most of the time fall short because they simply don't understand. MSF, or Mission Specific Fitness, is a fitness style for those in the responder and hero community designed by those in the community.
Recognizing the time, mental, and physical stresses of the job we design programs to maximize your time and energy to survive today and live well tomorrow.
The MSF Mission
Bring together the best in the law enforcement, fire/rescue, military, and civilian communities to develop progressive, attainable mission specific fitness programs.
Promote a mindset that is strong today and healthy tomorrow through smart exercise, dietary, and supplementation.
Through programs that promote mobility, stability, and range of motion, we recognize that injury recovery is as important as not getting injured and use smart movement to achieve this.
Teach the theory behind what we do so students understand science and apply it in their own experience, making their own intelligent decisions.
Utilize the K.I.S.S. principle – Keep It Simple and Sane.
Recognize some short-cuts are worth taking, use our knowledge to find these short-cuts, and teach them properly.
Survive today…live well tomorrow is our teaching mission.  By being fit for today we not only increase our chance of going home but ensure we live well tomorrow.
FIREARMS FOCUSEDFITNESS
This isn't a fitness video of people lifting weights holding a pistol – this video combines the scientific process of CCIA (Combine, Coordinate, Integrate, Assimilate) from Pramek with the firearms instruction of Sage Dynamics.  F3 is a method of fitness that constantly reinforces proper technique while making a shooter faster, more accurate, and stronger.
Matt Powell and Aaron Cowan (Sage Dynamics) combine for the first time in this functional fitness video devoted to firearms and pistol training.
Combining proper instruction, neurology, and fitness, F3 is true functional fitness: fitness that performs a function. For F3, that function is making you faster, more accurate, and better with your handgun.
Over an hour of in depth instruction, topics include:
-Fundamentals instruction on the handgun
-Draw and draw types
-Cover and concealment
-Supine position and shooting from the ground
-Recovery techniques
-Upper body, lower body, and core exercises
-Fundamentals of the F3 functional program
-Integrated exercises you can do at home, the gym, or the range
-Proper form and technique instruction to maximize each workout
-How to turn a sit-up in a grueling exercise in endurance with one simple adjustment
-Choosing weights for each exercise and challenge
-Grip strengthening
-Lower back strengthening
-Partner drills
-Developing your own workout plan with a sample plan to use
-The 6 week challenge
…and much more.
This program is guaranteed to challenge any shooter of any skill or fitness level. It teaches new shooters proper fundamentals and reinforces them through fitness. Experienced shooters will enjoy the range of exercises and challenge of the drills.
If one can not master their own body weight, one can not master any other weight.  Warrior Mode, by Pramek Fitness leader and VKNJA founder, Erik 'Esik' Melland is physical expression of the idea of strength in efficiency.
Warrior Mode combines the mastery of bodyweight exercise, range of motion and joint mobility, and a challenging cardio vascular work out.  This program combines the best of Pramek's movement efficiency concepts with fitness, leading one to reduce the number of injuries during exercise and in general life, while making the body 'last longer' as it ages.
Warrior Mode relies primarily on the following fundamentals for program development:
Mastery of bodyweight and coordination
Biomechanical efficiency
Range of motion and joint mobility
Aerobic conditioning (general fitness)
Anaerobic condition (assist with stress innoculation)
Diet and General Health