The hardest thing for me to admit…
I wasn't that confident.
I had spent 20+ years teaching around the world, teaching some of the toughest fights, hardest soldiers, smartest cops, incredible people.  Everyone around me thought I was 'Mr. Confidence' because I could teach, or I had success and money.
Yet, I had no idea who I was.  No one had ever taught me how to be confident, to be me, to even know who 'me' was.  I just had a hole I couldn't fill.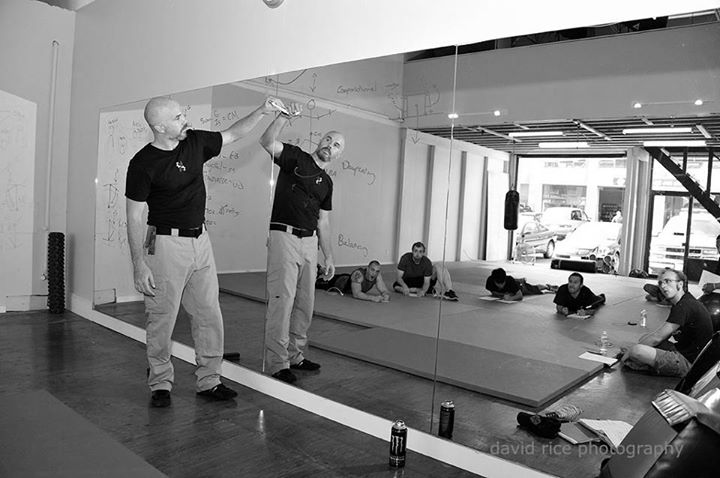 So I did what everyone said do…I bought books and courses.
I was buying books from everyone that everyone said to buy from.  
I was studying billionaires habits, absorbing philosophy, following social media, looking at inspirational posts, reading about lobsters (wtf)?
But, no one was teaching me about me.
I was lost.
I felt like I was becoming someone else's version of me.

IF YOU'RE STILL READING THIS…
You know exactly what I'm talking about.
It's hard to admit for anyone, 'I'm not confident.'  But I did.
And I was fortunate.  I had just spent the past decade teaching alongside
 some of the smartest, coolest, toughest people on the planet.  Those NAVY Seals people read about, I taught them; those yogini's that are so inspiring, we collaborated; that fitness master, was my student.
I had personally taught thousands of people, I had created a new martial art pedagogy (learning method stuff) and written what is still the first true martial art pedagogical work (a bunch of books on learning) with PhD's who were my students.  
So, instead of buying everyone's product about confidence, I decided I just needed to apply that level of study to teaching myself confidence.
I took a couple years, called everyone I knew, all those people I had taught (you've heard of them, I promise you) and asked them very pointed questions about their confidence.
Then, I decided to make a technique of confidence – something you could define, learn.
I'm not telling you I have all the answers.
What I am telling you is that image —-> 
That image for confidence is light years beyond anything anyone is going to sell you for $1000 and I just posted it for free because your confidence shouldn't be cost-prohibitive.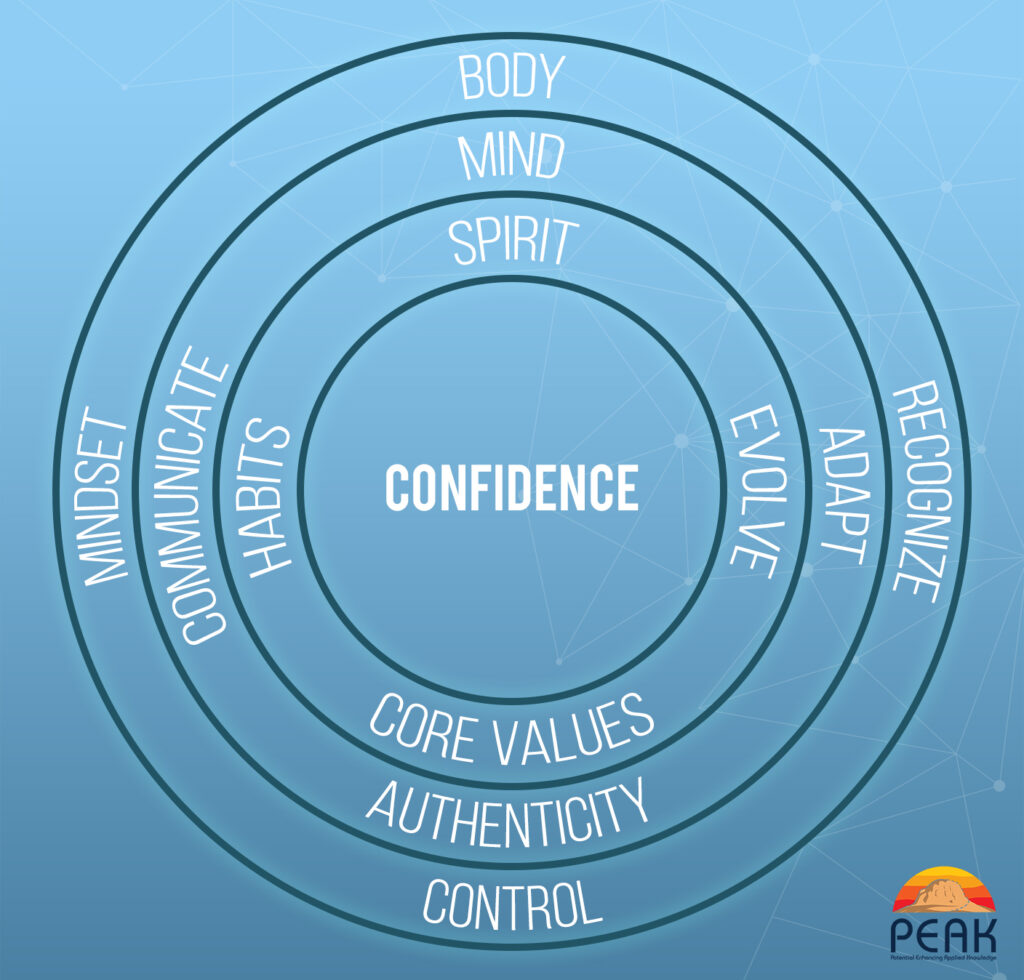 SO, WHAT IS THE COURSE?  THE PROCESS?
At your own pace…
12 week program ->>>>>
5+ hours of video instruction (look for the freebies below you can view)
Massive workbook filled with questions that will challenge you.
Weekly events for students
You can contact me anytime.
12 weeks at your own pace.
Week 1: You'll learn the definition of confidence and what it means to you
Week 2: You'll begin to understand how to apply our definition of confidence to your life
Week 3: We'll look at the 'machine of confidence' and the various elements that can be adjusted to make your more confident!
Week 4: You'll take a deep look at yourself and who you are, in your heart!
Week 5: This is a tough week, because you'll be working on your Authentic self, but we'll get there.
Week 6: Suddenly the past weeks will makes sense as you learn what control is and how to exercise it over yourself and others!
Week 7: You'll learn a key element to focusing your mind and being confident!
Week 8: This is an easy week as we look at the body and how your lack of confidence may not be because of what you think.
Week 9: We'll look at the spirit and find our personal 'crutch' when times get hard.
Week 10: The homestretch begins, this week we will create a new mindset from the previous week's lessons!
Week 11: You'll learn to communicate your confidence to yourself…and the world.
Week 12: We'll study how to make confidence a habit, a way of living!
You've look at other courses, you're wondering…
5+ hours of video and a workbook and a process…?
Why is this so inexpensive (cheap, you can say it)?
Well, beyond the fact I want as many people to buy it as possible (just being honest)…
YOU REACHING YOUR POTENTIAL SHOULDN'T BE A GIMMICK.
YOU FINDING OUT THINGS ABOUT YOURSELF SHOULDN'T BE SOMETHING YOU SAVE UP FOR.
If I had had this course, my life would have been a lot simpler, I could have done more. I wish I would have spent less time reading billionaires morning routines and Navy SEALs making their beds and more time learning what my core values were and how I saw the world…who I was authentically before teachers got ahold of me…what the true definition of confidence is and how easy it is to achieve…how to create a mindset I wanted.
What do you have to lose? No one else gave you that much stuff for $48.
Who am I?
I'm Matt…founder of Pramek, and I'll be running the course. We don't know each other yet, but, we will become fast friends, hopefully life-long.
You can learn more about me here.
I quite candidly have a calling, a passion, for helping people become better at their lives. Whether it's a bit of cheerleading, a word of encouragement, or a touch of tough love – seeing people happy, thriving, learning – it drives me to get out of bed every morning and make the most of my day. And to pray each night that the next day is better than the one I just lived.
For me, none of this is 'theory', it's not something I read in a book or copied and changed. I've personally taught thousands of people, made a life helping people survive under duress, beat incredible odds, and defend themselves. Now, I want to bring those lessons to the hardest enemy we all face: life.