For over a decade Pramek has pushed the cutting edge of the martial art world, combining movement, science, and constant evolution...creating a true scientific method of training under stress.  Founded in Atlanta in 2004, Pramek has grown from a garage training group to a world-wide movement with it's own learning system, dozens of instructional products, and seminars throughout the world.  
With a history of innovative products and programs, Pramek is a cutting edge combative system with a proud history, development,  and expansion.
Our internally developed learning system, the Conceptual Learning Method (CLM) is based on pure teaching science, PhD approved, and tested by thousands.
Science is the unfair advantage.  This is why Pramek products, from fighting to movement, are based around science first, science second, science third.
The Blog
Answering another question from the Pramek System Facebook about the reality of the standing rear naked choke in street fights and combatives. Dave demonstrates and explains a reversal, and then they discuss sport fighting versus reality, and the reality of standing versus seated rear naked chokes.
Ready for some mind-blowing radio? Learn about the founding of Pramek, what makes it different, Matt's new venture with Pastless and his new book UNDO! Click below and listen as Matt steps into The Midnight Ocean! https://soundcloud.com/user-897774271/with-mathew-powell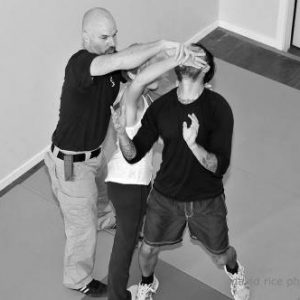 Preview coming! The full 2 hours of Breaking Balance in a two video series! Due to the problems many had with the original Breaking Balance Interactive Manual, we have decided to release Breaking Balance as a full video: HEq. Make sure you pick it up now here! Topics include the following: Video 1 (1 hr) […]
Read more on our blog