For over a decade Pramek has pushed the cutting edge of the martial art world, combining movement, science, and constant evolution...creating a true scientific method of training under stress.  Founded in Atlanta in 2004, Pramek has grown from a garage training group to a world-wide movement with it's own learning system, dozens of instructional products, and seminars throughout the world.  
With a history of innovative products and programs, Pramek is a cutting edge combative system with a proud history, development,  and expansion.
Our internally developed learning system, the Conceptual Learning Method (CLM) is based on pure teaching science, PhD approved, and tested by thousands.
Science is the unfair advantage.  This is why Pramek products, from fighting to movement, are based around science first, science second, science third.
The Blog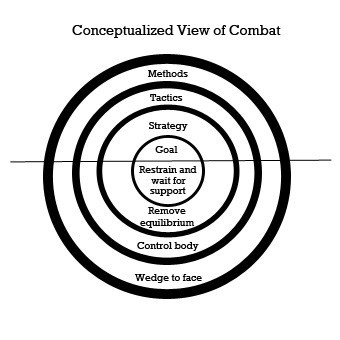 CLM 4: The State of Action The concept of having a student teach another student is one as old as learning. A teacher looks to students to fill knowledge gaps that either the teacher does not have time, or capacity, to fill. In a large classroom environment with a high quantity of students, a teacher's […]
Dr. Landry of Pramek Florida demonstrates the wedge with students. He begins by demonstrating the basic wedge defense, and then moves toward a more combative approach to the wedge – wedging to the vagus nerve, forcing the head back, defending against the round house.  Dr. Landry looks deep in his teaching at West Palm Combatives […]
If you've never seen the Pulse, be ready to understand why Pramek is such a different system of training than any other. While many systems talk about 'biomechanics' and 'efficiency', Matt breaks down the concepts into easy to understand bites in this video from 2012 – detailing the nature of energy, efficiency, and movement in […]
Read more on our blog