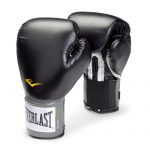 A while ago someone asked me, 'Matt, what supplements and equipment do you use?'
Anyone who has seen me lately knows that I'm leaner and more focused than I have ever been.
Diet, workouts, training, learning…they all play an important role.  But, supplements play just as an important role.  As we age, get fatigued by daily life, recover from workouts and training we sometimes need a little help from the magic of science.
Equipment is vital to training, to get the most of your workout and training classes, stay safe, and maximize your workouts.
If we use it and trust it, it's in the shop in the new section.  Stop by, check them out, and see what we use and trust in our classes.
[su_button url="https://pramek.com/p-shop/" target="blank" style="3d" background="#6b1e26″ color="#ffffff" size="8″ wide="yes" center="yes" radius="0″ text_shadow="0px 0px 0px #000000″]Check out the new products!!!![/su_button] [su_divider top="no" text="Our rules" size="5″]